Headphones are now, become an important part of our lives. During these pandemic times, the real classes become virtual ones on smartphones and many corporate people are doing Work From Home. So, for listening without any disturbances we need a headphone. But in this pandemic, the budget is very tight, and not everyone can afford the premium and costly headphones. Here, we present you the list of best headphones under 1000 INR. Don't forget to read best wireless earphones under 2000.
Best Headphones Under 1000
Zebronics Zeb-Thunder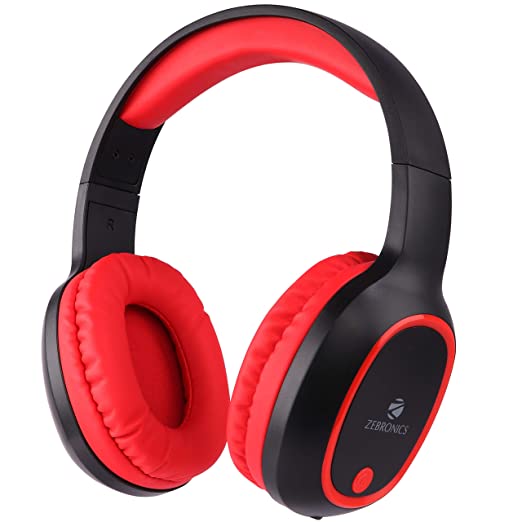 It has a comfortable design. It is very handy for long times usage as it comes in an ergonomic design a perfect fit and design for long hours use. The earcups are soft & comfortable, whether to listen to music, podcasts, and more for long hours with soft ear cups making them super comfortable for daily wear. It also comes with an adjustable headband so that you can adjust your headband to your comfortable best while you work or listen to music.
The company claims that it has 9 hours of playback time. So be ready to fall in love with the audio experience with 9 hours of playback time to keep you going. It can magnify every speck of sound with the superior sound quality on the Zeb-Thunder wireless headphones. The weight of the headphone is 142 grams.
Enjoy the online conference, online classes, calls hands-free with a built-in mic on the headphone. It has multi-connectivity options like BlueTooth, 3.5mm AUX input, FM, and MicroSD card. It is available in four color options- Red, Blue, Brown, and Black.
Zinq Technologies Erupt 4155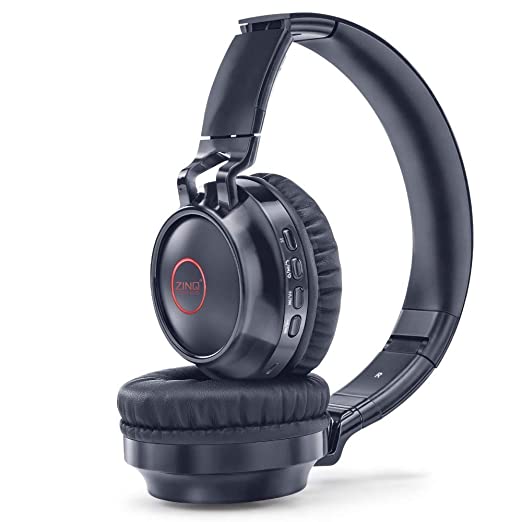 The portable design makes these headphones easy to carry around after folding flat. The compact and foldable design is easy to store in a backpack. It is not only suitable for your children, but also for many adults. It is equipped with earpads made of protein, the headphones allow you to enjoy your favorite songs or movies without discomfort and deliver a comfortable fatigue-free listening experience for extended periods of time. They block out most outside noise too.
With a combination of 40mm drivers and compact earpads. These wired on-ear headphones deliver crisp, powerful sound at any volume. The playing time during BlueTooth connectivity for up to 8 hours and the total standby time is about 100 hours. Compatible with all mobiles, laptops, and tablets. The weight of the headphone is 348 grams.
The company provides a 1-year manufacturer warranty. It comes only in a single color option is Black. This is the Erupt 4155 model, there is another slightly expensive model known as Erupt 5155, which is priced at INR 1098.
Leaf Bass Wireless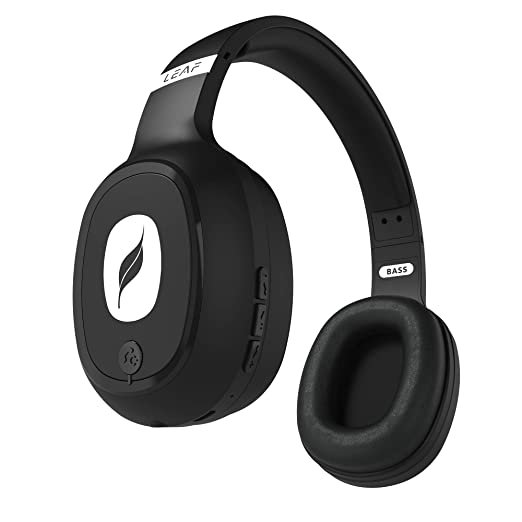 This wireless Bluetooth headphone boasts powerful 40mm drivers for HD sound and our Deep Bass technology lets you enjoy your favorite songs with better clarity. A speaker resistance of 32 Ohm & a sensitivity range of 109(+/- 2)dB minimizes any distortion of sound quality. You can also take calls and talk with the help of the Hi-Fi microphone attached, which is also why you are guaranteed an unbelievable audio experience. Leaf Bass Bluetooth Headphone comes with 10 Hours of battery life for an unstopped wireless music experience.
These consist of soft cushion ear cups and headband cushions for superior comfort during prolonged wear. It is also sweatproof and gym friendly. Leaf Bass can be connected via Bluetooth or an AUX cable. Along, with the latest Bluetooth technology, it also has the ever-green aux port which works even when there is no charge left in the headphones.
It comes with a 1-year Hassle-Free and Door-Step warranty. We pick up the defective product and send a new one to your door-step for free. The warranty claims can be made against all manufacturing defects.
Conclusion
This is the list of some of the best headphones under 1000 INR in India. These headphones are available on the Amazon website and Amazon mobile app. Next, we will get you the list of best earphones under 500. So, keep visiting for the latest tech updates.