The Laptop market has changed radically over time and we have seen leaps in terms of hardware upgrades, future-driven devices, and more. Just a decade back, only a handful of gaming laptops were available, which already costed a ransom. Over the years, with improvements in affordable hardware and technology, high-end laptops have become more budget-friendly. After, the rise in popularity of online streaming of games on Twitch and YouTube, people are becoming more inclined to gaming PCs. So, here we present you some of the gaming laptop under 70000 INR currently present in India. You can also check out best budget laptop.
In gaming laptops, the common specs are 8GB RAM, minimum 4GB dedicated graphics card, dual storage consists of SSD and HDD, and nothing more. These specs are sufficient for the smooth gameplay of high-end graphics games. Let us check out the list.
Best Gaming Laptop Under 70000 In India
1. DELL G3 15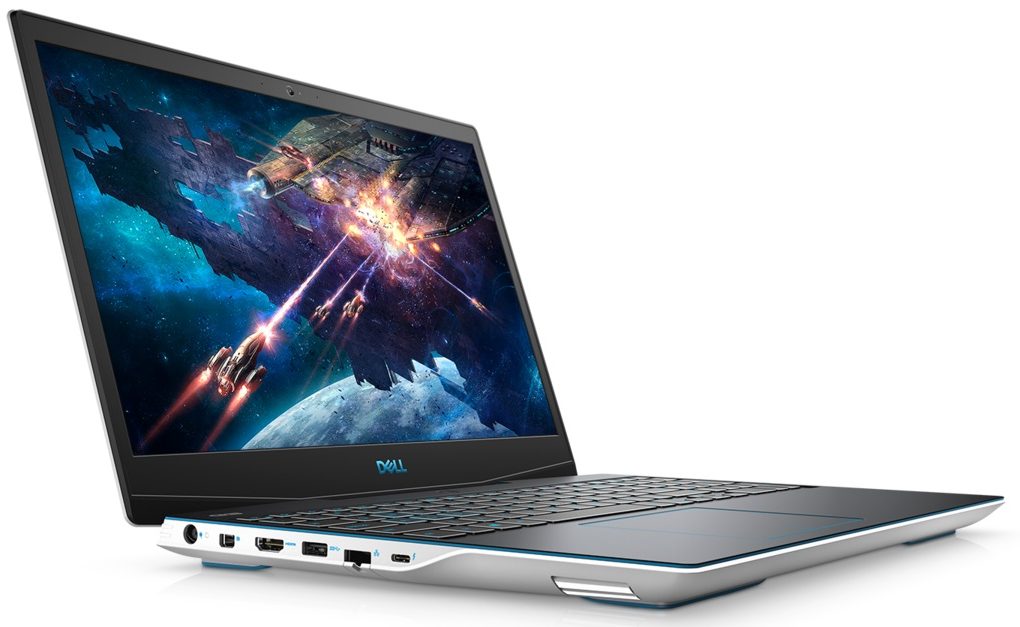 HIGHLIGHTS
Intel Core i5 9th Gen 2.4GHz
8 GB DDR4 RAM
4 GB NVIDIA GTX 1050 Graphics Card
2.33 Kg, 21.6 mm thick
512 GB SSD
The Dell G3 gaming laptop comes in eclipse black color with a sharp angular design. You will get Windows 10 Home basic preinstalled that helps in saving time in installing. The laptop weighs around 2.33 Kg only which is compact and lightweight.
The screen is an FHD LED-backlit type of 15.6 inches. The screen provides an anti-glare coating which helps to protect eyesight during long hours of laptop usage. The processor is powered by Intel Core i5 9th generation and the Graphics card used is NVIDIA GTX 1050. This is not the best combination in the market but does provide adequate resources to work flawlessly. The RAM used here is DDR4 8 GB which provides more room to accommodate multiple applications in real-time. The storage is 512 GB SSD which is quite fast for storing data in the system.
The battery used here is Li-Ion 3 cells powered by a 35 W AC adapter. This on average could deliver a battery backup of 7 hours on moderate usage. The keyboard is backlit and is gaming-oriented; this will help during gameplay. The touchpad is also responsive and supports multi-touch gestures. You will get a webcam that can record in 720p HD resolution along with a dual speaker arrangement. The laptop comes with a warranty of 1 year.
2. Lenovo Legion Y540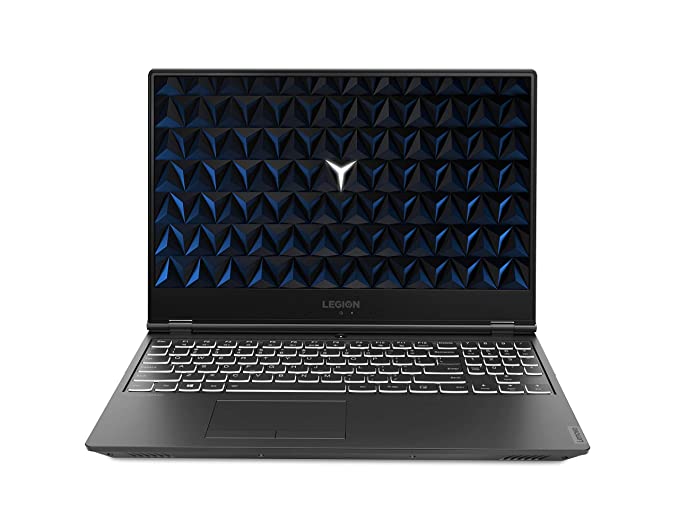 HIGHLIGHTS
Intel Core i5 9th Gen 2.4 GHz
8 GB RAM DDR4
4 GB NVIDIA GeForce GTX 1650 Graphics Card
8 Mb Smart Cache
1 TB HDD + 256 GB SSD
The Lenovo Legion 5i is equipped with a 10th generation Core Intel i5 processor with a maximum speed of 4.5 GHz and 8 MB cache. It comes with pre-loaded Windows 10 Home Edition and lifetime support. The laptop has an 8 GB DDR4 RAM which can be upgraded to 16 GB, and hybrid storage of 1 TB HDD and 256 GB SDD.
The display features a 15.6-inch IPS screen with Full HD resolution and a 60 Hz refresh rate. The screen has 300 Nits of brightness, which is incredibly bright to be used under any conditions. Being an IPS display, the color reproduction and viewing angles are incredible. The response delay is low too.
The laptop features an Nvidia GTX 1650 4 GB graphics, which works well in synergy with the 10th generation i5 processor. To keep heating levels in check while gaming, the laptop has the Legion Coldfront 2.0 technology which is based on a dual-channel thermal system. It provides individual cooling to both the CPU and GPU, which keeps the temperature and noise-levels regulated even after long sessions of gaming.
Also read – Best 14-inches Laptops In India
3. HP Pavilion Gaming 15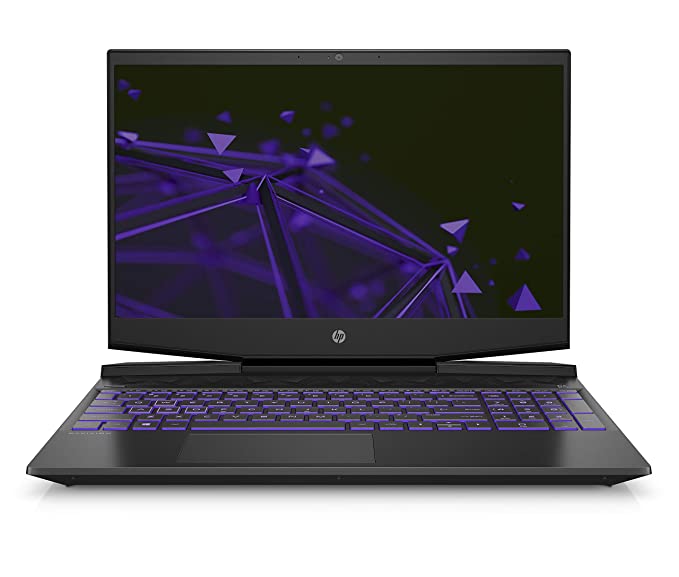 HIGHLIGHTS
Core i5 9th Gen 2.4GHz
8 GB DDR4 RAM
NVIDIA GeForce GTX 1650 4 GB Graphics Card
512 GB SSD
Intel Wi-Fi 6 AX 200 (2×2)
The HP Pavilion Gaming Series with its Intel Core i5 9th Gen processor and NVIDIA GeForce GTX 1650 graphics card is one of the best game-ready laptops available in this Rs 70K range. This CPU-GPU combination is a potent one for delivering multi-threaded processing and performing intensive multitasking activities. And of course, the 512GB SSD has its own advantages.
The 8GB RAM and hybrid storage provide the perfect setting for incredible gaming performance. The full HD resolution IPS display with a 60Hz refresh rate, and 250 nits brightness ensures smooth gameplay visuals and high-quality entertainment at the same time.
Intensive gaming can cause the graphics card and CPU to heat up, thereby damaging its performance. With the HP Pavilion Series, these hiccups are a thing of the past because of the dual fan system that provides enhanced thermal cooling. The innovative cooling design with 28% larger heat pipes and an improved 42 dBA airflow makes it possible for your gaming laptop to multitask with ease.
4. MSI GL65 Leopard
HIGHLIGHTS
Intel Core i5 9th Generation 4.10GHz
8 GB DDR4 RAM expandable to 64 GB
512 GB NVMe SSD
NVIDIA GTX 1650 GDDR6 4 GB Graphics Card
CoolerBoost 5
The MSI Gaming MSI GL65 is powered by a ninth-generation Intel Core i5 processor with turbo speed up to 4.10 GHz and 8 MB cache. It has the standard 8 GB DDR4 RAM and 512 GB SSD and comes pre-loaded with Windows 10 Home Edition.
The laptop has a 15.6-inch display with Full HD resolution. The display has a 94% NTSC, 100% RGB, WideView, and 60 Hz refresh rate. The high refresh rate, NTSC and RGB percentages make the display incredibly accurate even for fast-paced action games.
Coming to the gaming performance, the laptop has an NVIDIA GTX1650 Max Graphics card. The graphics card is capable of running all the modern games at good frame-rates. MSI has worked incredibly well on the dual-fan cooling system of this laptop. Even after 4–5 hours of gaming, you won't notice any overheating and the temperature remains below the 65°C mark.
5. ASUS TUF FX705DT
HIGHLIGHTS
AMD Ryzen 5 @ 2.1 GHz
8 GB DDR4 RAM expandable up to 32 GB
NVIDIA Geforce GTX 1650 4 GB Graphics Card
512 GB NVMe SSD + Expandable Storage
17.3-inch LED-backlit FHD Display
ASUS TUF FX705 features a powerful AMD Ryzen 5 quad-core processor with up to 32 GB of dual-channel DDR4 memory that plays a very important role in improved performance and energy efficiency during gameplays.
It features a large display that has a slim nano-edge design for powerful and accurate visuals. It comes with a 17.3-inch LED-backlit FHD Display for a wonderful gaming experience.
ASUS-exclusive HyperCool technology has made a name for itself in the gaming industry. The TUF FX505 consists of Anti-Dust Cooling (ADC) system and HyperFan which provides powerful cooling during gaming marathons. The FX705 has a keyboard that's optimized for gaming, featuring RGB backlighting across all zones. The recently developed HyperStrike technology under the keyboard provides more accurate typing and improved ergonomics.
Conclusion
So, this is the list of best gaming laptops under 70000 Rs in India. There are many other gaming laptops also, but these are the best in this price segment. The order of the list is random, there is no particular order. Keep visiting to get the latest news and articles that keep you updated.