Truecaller, the immensely popular android and iOS app is used for identifying the caller identity. This will be very helpful when to identify scam or business related calls, and aware us from attending them. Notably, if someone else using Truecaller has your number saved on his phone, you're likely to appear on Truecaller's database when searched by anyone either in the app or web. There's no doubt that it offers the convenience to search for unknown callers, but at the cost of revealing your details to anyone on the platform.
How To Unlist Number From Truecaller
1. De-activate your Truecaller account
Open the Truecaller app on your phone and navigate to Settings through the sidebar. Here, look for the Privacy Center option and click on it.
Tap on Deactivate. A confirmation dialog box will appear asking if you really want to delete your profile data. Click on Yes to continue.
After confirming the action, you'll be returned to the sign up page of the Truecaller app.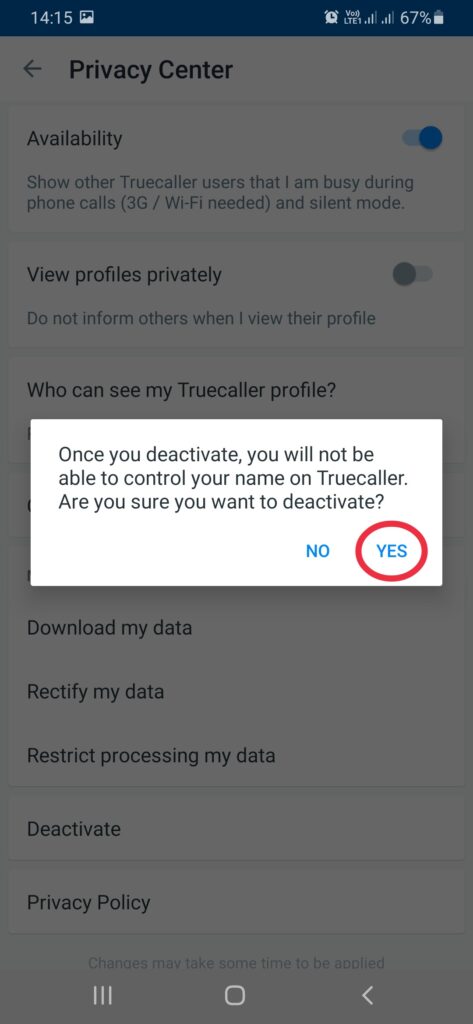 2. Unlist Your Number From Truecaller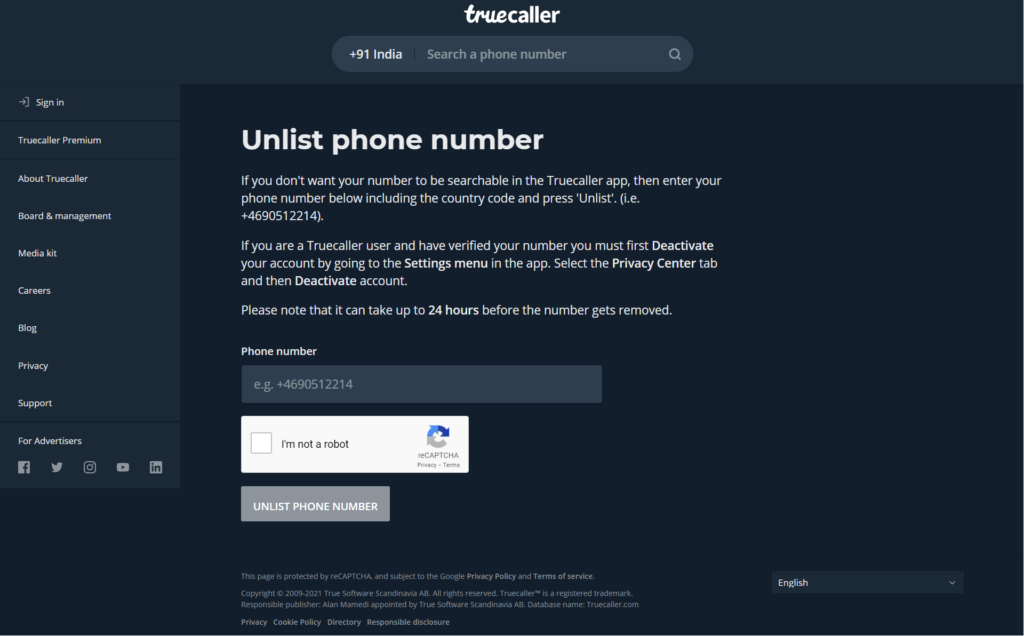 Enter your country code, followed by your phone number and validate the captcha.
Now, click on Unlist Phone Number. Again, a confirmation pop-up will appear. Simply tap on Unlist to proceed.
Your number will now be permanently removed from Truecallers database and from now, it will neither be shown to others while calling nor be displayed in user searches. Although, it can still take up to 24 hours for your number to disappear completely from search results.