Nowadays, competition between smartphone manufacturers led to happy customers. Due to the competition, the pricing of smartphones is pretty aggressive. The premium phones that values above the 50000 Rs. price segment and not affordable by the regular and middle-class people are now purchasing the smartphones with the minimum difference in quality but a large difference in price, below 30000 Rs. There are many high-quality smartphones in the above-mentioned price segment, all of them are superb, but we here present you the list of the best phone under 30000 in India.
Best Phone Under 30000 In India
1. Mi 10i 5G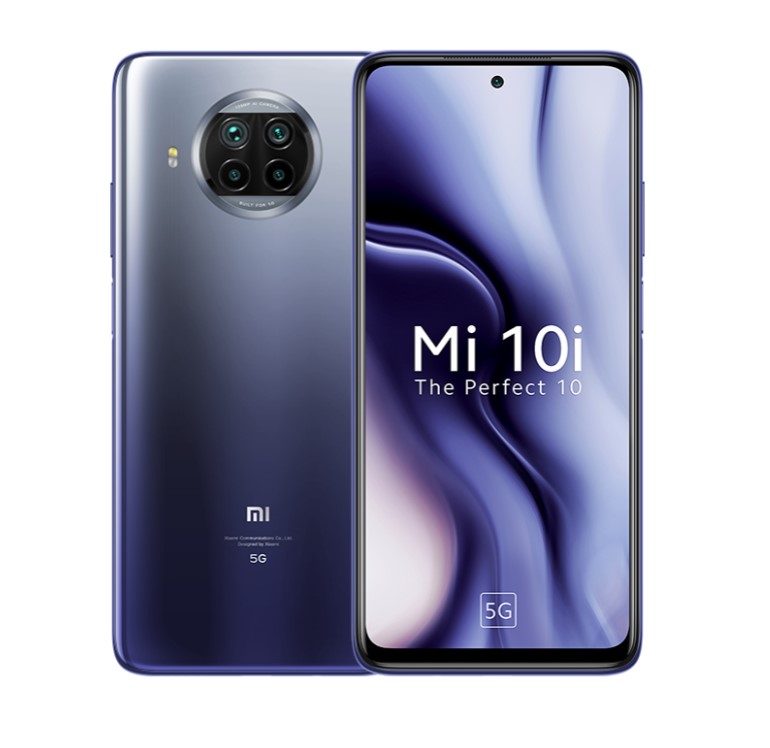 HIGHLIGHTS
Android v10
Punch Hole Display – 1080 x 2400 pixels | 120 Hz
Rear Quad Camera – 108 MP
Video Recording – 4K @ 30 fps UHD
Octa-Core Snapdragon 750G Chipset @ 2.2 GHz
After launching its first 5G phone – the Mi 10 5G – last year, Xiaomi is now out with a fourth variant of the Mi 10 series, named the Mi 10i. The 'i' in the naming is a nod to Indian audiences, according to Xiaomi. The Mi 10i brings noteworthy features which was previously on the flagship Mi 10 also, such as the 108 MP primary camera and 5G support at a relatively affordable price.
Thanks to the frosty glass finish, the phone is a bit too slippery to hold. At 215 grams, it is a quite heavy phone to hold on to for longer durations. The phone comes with IP53 protection against splashes of water, and Corning Gorilla Glass 5 on the front and the back, the Mi 10i is well protected from minor scratches.
On the right side it is having the power/standby button which also houses the fingerprint scanner. Thankfully, this phone is having the 3.5mm headphone jack, and also, USB Type C for quick charging.
2. Realme X3 Super Zoom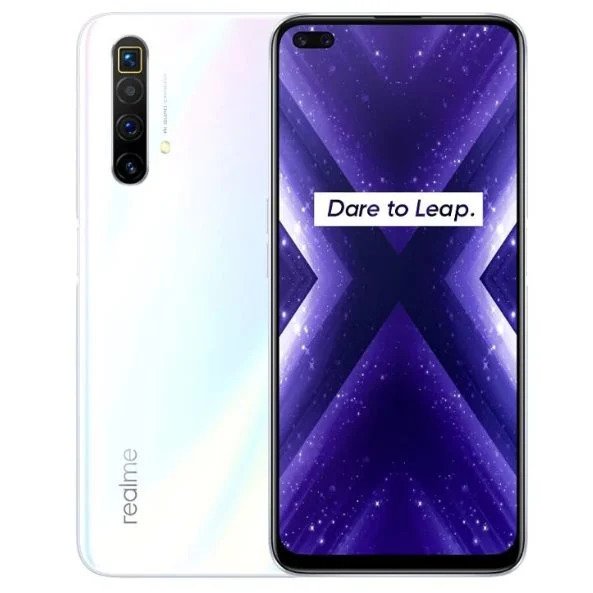 HIGHLIGHTS
Android v10
Dual Punch Hole Display – 1080 x 2400 pixels | 120 Hz Refresh Rate
12 GB RAM
Dual Front Camera – 32 MP + 8 MP
Octa-Core Snapdragon 855+ Chipset @ 2.96 GHz
Realme has now launched a periscope telephoto camera module in the Realme X3 SuperZoom smartphone. The Realme X3 SuperZoom uses an IPS LCD display with an FHD+ resolution of 1080 x 2400 pixels, giving you a pixel density of 399 PPI. The display is good, with great viewing angles but, the contrast levels aren't as great as an AMOLED display.
The glossy design on the back reflects light in a way that shows the dark to light gradation. It does collect fingerprint smudges. There is Gorilla Glass 5 present on the front. The phone weighs a hefty 202 grams. There is no IP rating for water or dust resistance.
On the right side it is having the power/standby button which also houses the fingerprint scanner. The dual SIM card tray is at the base (there is no microSD card slot), as is a USB Type C port and a speaker grille. And there is no 3.5mm audio jack.
3. OnePlus Nord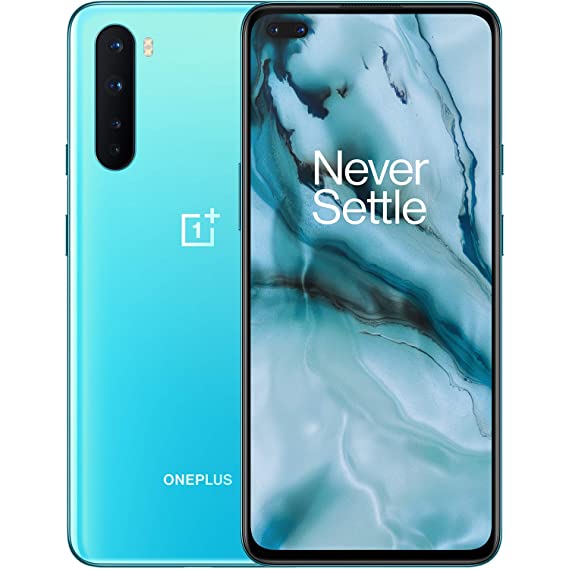 HIGHLIGHTS
Android v10
Dual Punch Hole Display – 1080 x 2400 pixels
12 GB RAM
Dual Front Camera – 32 MP + 8 MP
Octa-Core Snapdragon 765G Chipset @ 2.4 GHz
The screen is protected against scratches by a layer of Corning Gorilla Glass 5 and on the back, too. The body is made of plastic as opposed to the metal shell that you've found on all OnePlus phones over the past few years. This phone has a 6.44-inch Fluid AMOLED display with a in-display fingerprint sensor, that works perfectly fine.
There is an option to switch to 60 Hz to save some battery, but If you leave it at 90 Hz, as the experience is way better and the impact on the battery is minimal. The OnePlus Nord has a 4,115 mAh battery, which is a tad lower than that of the OnePlus 8 (4300) mAh. The company bundles the same 30W Warp charger with the Nord that you get with the OnePlus 8. It charges the phone from 0 to 60 percent in half an hour, and goes all the way to 100 percent in under 70 minutes.
There was never a doubt about OxygenOS being the best Android UI around. It remains as clean and stutter-free as in the flagship devices from OnePlus. It is free of ads, but I noticed a bit of bloatware this time with the likes of Facebook and Netflix apps preinstalled.
4. Samsung Galaxy M51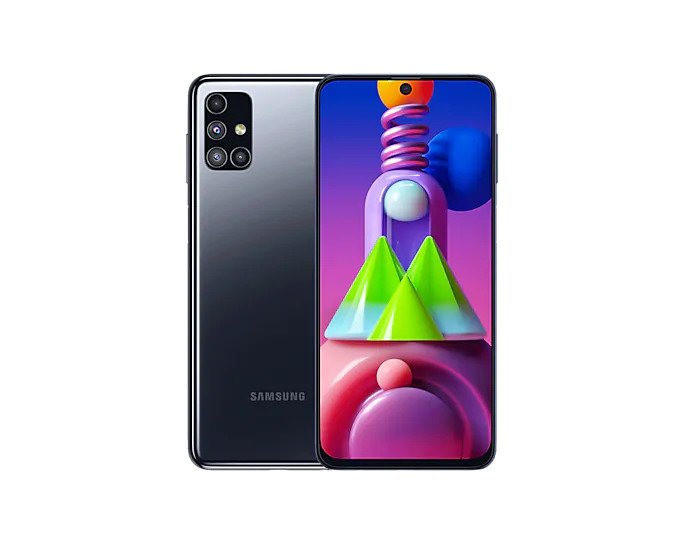 HIGHLIGHTS
Android v10
Punch Hole Display – 1080 x 2400 pixels
7000 mAh Non-Rem. Battery
Front Camera – 32 MP
Octa-Core Snapdragon 730G Chipset @ 2.2GHz
With a massive 7000 mAh battery, this is the only smartphone offering such a huge battery in not just the mid-range, but across all price segments. Festooned in a plain blue/black 'glasstic' material, the Galaxy M51 clearly looks very plasticky. Samsung has kept the look very simple with no gradient, just a plain blue back that is prone to scratches and smudges.
The Galaxy M51 features a side-mounted fingerprint scanner instead of an in-display scanner like its competitors. The smartphone is kind of bulky (213 gm) which is expected since it holds a 7,000 mAh battery, but it is still handy. It won't slip from your hands, thanks to the glasstic material. On the bottom edge, you get a Type-C port for charging, a 3.5mm headphone jack, and a single bottom-firing speaker.
A 7,000 mAh battery is the biggest selling point for this smartphone. While it does take around two hours to charge fully, and it is sure that you'll go at least 24 hours between charges. Also, don't forget to read best samsung phone under 20000.
5. Vivo V20 Pro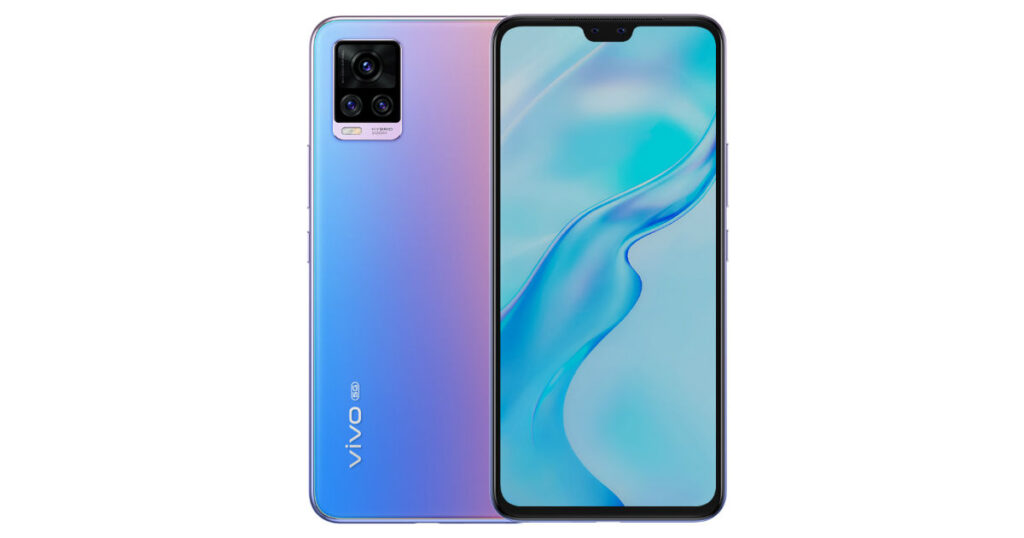 HIGHLIGHTS
Android v11
Small Notch Display – 1080 x 2400 pixels
Dual Front Camera – 44 MP + 8 MP
Rear Triple Camera – 64 MP + 8 MP + 2 MP
Octa Core Snapdragon 765G @ 2.4 GHz
The back will attract attention whether this phone is placed on a table or when placing a call. The multi-coloured, matte-finished iridescent back of the 'Sunset Melody' option is eye-catching. At just 7.4 mm, it feels thinner than a pencil, its lightweight build gets your attention when you hold it. The phone weighs in at just 170 grams because of its plastic frame.
The 6.44-inch FHD+ OLED display on the V20 Pro gets quite bright and delivers vibrant colors. It's a quality OLED panel, even though it does not offer a high refresh rate. Even though Vivo claims that it is an HDR display. YouTube did give an option to select HDR quality, but the display was not able to pull it off and suffered blown-out highlights. Netflix and Amazon Prime did not let stream HDR content altogether.
It's now 2021 and Android 11 has been seeded to plenty of smartphones, with Google's Pixel smartphones running it out of the box. Vivo is the only non-Pixel mid-range device to run Android 11. You get everything you would want from Android 11, which includes the new notifications system, the new power button menu, chat bubbles, etc., and it almost looks like stock Android.
Conclusion
So, this is the list of best phone under under 30000 Rs in India. The order of the list is random, there is no particular order. Keep visiting to get the latest news and articles that keep you updated.